Piney Point Regional Notification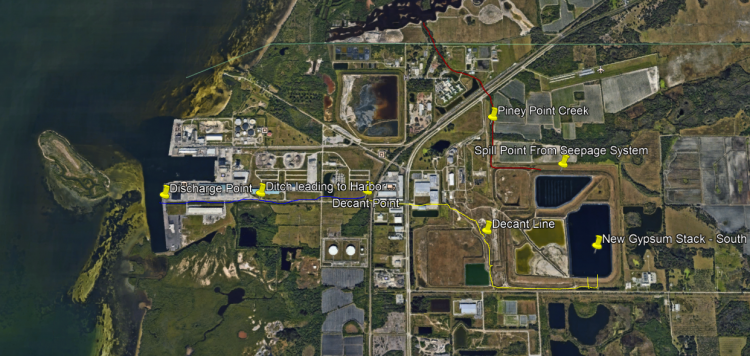 Piney Point Discharge Response
The department's top priority is ensuring the protection of public safety and health and minimizing any potential environmental impacts.
On March 25, 2021, HRK submitted a report of process water bypassing the wastewater management system at the Piney Point facility, a former phosphate plant. The facility was releasing wastewater into Piney Point Creek which leads into Tampa Bay.
In response, the department issued an Emergency Final Order requiring that HRK take immediate action and implement all necessary steps to ensure the integrity of the stack system and its lined impoundments and prevent an uncontrolled discharge. The response includes controlled discharges of mixed seawater to maintain integrity of the stack.
Statewide DEP staff across divisions continue to coordinate on agency oversight and response to ensure public health and safety, and to minimize environmental impact. The department continues to monitor the situation 24/7 and will provide updates to this page to ensure prioritization of accountability and transparency to the public.
DEP is dedicated to full enforcement for any damages to our state's resources and holding HRK accountable for this event.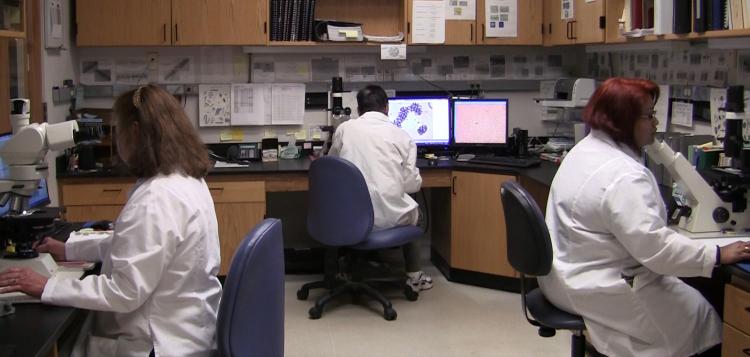 DEP is coordinating with local stakeholders and we began water quality monitoring of Port Manatee on March 30, 2021 to protect human health and safety, and to transparently communicate with the public as this situation evolves. 
The water discharged from the NGS-South containment area at Piney Point is mixed sea water (primarily saltwater from the Port Manatee dredge project, mixed with legacy process water and stormwater runoff/rainfall). 
Statewide DEP staff across divisions continue to monitor and sample water quality in this area daily. This monitoring includes sampling to determine changes in salinity, dissolved oxygen, clarity, nutrient levels, turbidity, radionuclides and other variables that will determine any changes in baseline water quality status in this area. 
Frequently Asked Questions