Grants
Doing More Now For Florida's Environment 
Since taking office, Governor DeSantis has demonstrated his continued commitment to protect Florida's water and natural resources, the foundation of Florida's communities, economy and way of life. In just the first three years, $2.6 billion dollars has been allocated to protecting Florida's natural resources, exceeding the $2.5 billion he proposed over four years in his first days of office. The department looks forward to continuing this progress towards water quality improvements statewide in FY 2022-23. 
In addition to water quality improvement projects, last year the Governor announced more than $670 million in resilience projects, protecting Florida's communities by tackling the challenges resulting from flooding and sea level rise. The Resilient Florida Program enhances our efforts to protect our inland waterways, coastlines, shores and coral reefs, which serve as invaluable natural defenses against sea level rise.
The department launched this portal to provide eligible entities the opportunity to submit proposals for each fiscal year's  water-quality grant programs. This site is another way DEP continues to encourage improved water quality through funding opportunities for stakeholders across the state by presenting information in a centralized location.
Check back for additional grant opportunities and calls for project proposals.
Any information submitted to the department will become a public record, subject to disclosure in accordance with Chapter 119, Florida Statutes, and article 1, §24 of the Florida constitution. Submittal of a project proposal does not create an agreement, nor does it guarantee funding.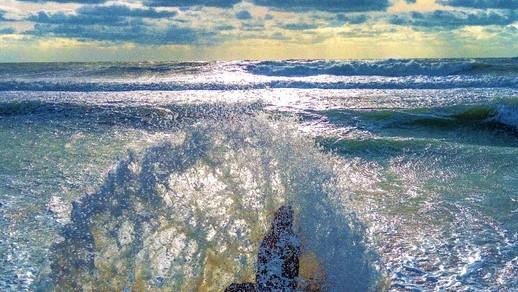 Currently Seeking Proposals
FY 2022-23 Resilient Florida Grant Program - Planning
The portal for the FY 2022-23 Local Government Planning and Regional Resilience Entity (RRE) Grants is now open and accepting proposals through June 22, 2022. The Resilient Florida Program includes a selection of grants for counties, municipalities and RREs to assess vulnerability, update existing assessments for statutory compliance, conduct adaptation planning and perform peril of flood comprehensive plan amendments, when applicable.
To submit a project proposal, you must login or register with the Resilient Florida Grants Portal.